Hi Everybody,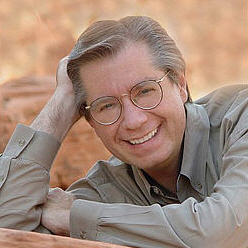 I sure hope everyone had a happy, joyous, and peaceful holiday season. Things are such a whirlwind this time of year so I've let the dust settle for a few days but now I want to bring you up to date on this year's PhotoPro Expo.
PhotoPro Expo 2017 is once again the best photography convention in the Midwest, near downtown Cincinnati OH and now it only costs $128.99 for all my Newsletter readers. Not bad since this beats the regular price of $159 or $179 at the door. Register Now for only $128.99 (reg $159) using PROMO CODE PPE17DPT
Now here's the latest show news!
Pre and Post Conference BONUS
Programs & Parties
-Peter Hurley's Day long class is filling up fast so check it out and reserve your seat while you can. [Details Here!]
-Suzette Allen, our Photoshop Guru, is giving away a bunch of cool stuff at her Thursday BONUS Program: [Details Here!]
One free Live Portrait

One free Triple Scoop Music song

One Bay Photo Product certificate

One year Pro Show Web subscription

Suzette's Video series on PS Video Editing
-Tony Corbell, our lighting Master Extraordinaire, Thursday "Hands On" BONUS class is filling fast!
Check it out RIGHT HERE!
_________________________________________________________________________
Three FREE Things You Can Do At This Year's PhotoPro Expo 2017
1. Attend Blair Phillips' Thursday Night's Program entitled: Dance Your Way To Larger Profits sponsored by H&H Labs. Blair is a great speaker and a PPE favorite who always brings his infectious enthusiasm to everyone who attends his program.
2. Attend the Expo Trade Show for FREE this year! All you need to get in the door is the FREE Trade Show Pass that you can download right here!
3. Join the "LIVE" Shootout on the Trade Show floor.

Not only will you be able to build your portfolio but if you hang around a while you will see 6 of our TOP Speakers including Peter Hurley, Tony Corbell, and Hanson Fong, doing "LIVE" DEMOS!!

______________________________________
Remember, you still have time to register for
the entire show at the great price
of only $128.99 (reg $159)
using PROMO CODE PPE17DPT
We're less than 4 weeks away and we have our best line-up ever!
or on the banner below for all the conference details.
You really don't want to miss this year's show!
_______________________________________________________________
Hey Gang,
That's it for me today. Please check out all the good things happening at this year's convention. You won't want to miss it. I hope to see you there!
Cheers,
David