Hi Gang,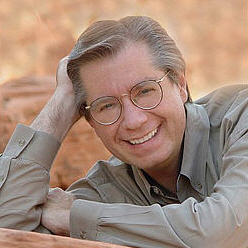 This is going to be my last email for a while. LaDawn and I will be hitting the road shortly so time will be limited, but before we go I wanted to bring you up-to-date on a few things still happening around here and offer another Geek Tip of the Week.
Second African Safari Almost Sold Out!
February 22 - March 4, 2018
They tell me that my first Safari was the fastest booked Safari in the history of the company - I was not only floored but also very excited. So they talked me into doing a second safari. Now I'm super-stoked!!!
LaDawn and I immediately cleared calendars and set our additional dates for our new African Safari [link]. for February 22 - March 4, 2018. Feb 22, 2018 is your travel day from the states to arrive in Johannesburg on Feb. 23.
This is a 10 Day/9 Night All Inclusive Safari - yes, beautiful lodge accommodations, meals, and safari excursions are ALL included for only $7999 for two people! (airfare not included) If you have priced Safaris, you know this is a steal of a deal!
Your accommodations at the Thakadu Suites in Madikwe offers twelve suites, reflecting a strong Afro-Asian safari ambiance, each boasting a viewing deck overlooking the Marico River. These spacious suites offer every comfort and luxury and are wonderfully decorated and appointed.
Right now we 5 cabins available and have 3 couples looking at them as we speak! The Lodge cabins are just beautiful - check them out for yourself below.
I'm thinking this Safari will book up in a very short while!
You are also definitely guaranteed to see lots of African wildlife up-close and personal. AMAZING, LIFE CHANGING, I WAS BLOWN AWAY! - these are the typical remarks from folks who have attended Kevin's Safaris in the past. Here are a few images mostly from my friend, Rick English, made on last year's Safari. Rick are you reading this.... I remembered to give you the image credit ;~)
Even if you're just thinking about it, please give Kevin a call at 505-345-6322 or his cell at 505-401-2988 for all the exciting details so you don't miss out - it's going to be a great trip!
________________________________________________
The Biggest Photography

Tour of 2017!
Hey Gang, you can catch me in Orlando on March 28, 2017 for Sandy Puc's brand new Legends of Photography Tour [link]. The line up is fantastic! Just look at all those good looking folks below and you'll get an idea that this will be the biggest tour series this year! It's a big deal!
For all the details about the tour just hit any of the links or images above. Now for the really good news. Registration is now listed at $40 but since you are reading this newsletter, I can get you in for
Only $20 with Secret Code DZ20.
Check it out to see which "Legend" is visiting a city near you. Like I said, you'll find me in Orlando on Tuesday March 28, 2017 - I hope to see you there.
______________________________________________________
Only A Few VIP Seats Remain For PhotoPro Expo 2018!
Early every year I've told you about the Best VIP Seats in the house and at the best prices for next year's PhotoPro Expo 2018 [link]. Details of next year's show have not been posted - but the first 50 VIPs who register get the lowest price possible and Priority Reserved Seating - only $109.00 with Promo Code PPEVIP18. So don't wait...mark your calendars NOW and register for PhotoPro Expo February 8-11, 2018!
Hit the

REGISTER NOW with Promo Code PPEVIP18

to reserve your space.
____________________________________________________
GEEK TIP OF THE WEEK - My Favorite Travel Companion - After LaDawn of Course ;~)

Yes, we do a lot of traveling these days and that's GREAT!! One of my favorite travel items I travel with all the time is my handy-dandy SanDisk Connect Stick [link].
Check it out...
-200GB Capacity802.11n Wireless Connectivity
-USB 2.0 Connector
-Stream Content to Three Devices
-Free SanDisk Connect App
-iOS, Android, Windows & Mac Compatible
I can load it up with over 50 movies, tons of music, and some of my favorite photos. When I'm on a long flight I just fire it up - it becomes it's own Hot-Spot - and I just stream away to my iPad and enjoy the show. I've found it for as low as $79.95 on Amazon [link] but it's typically about $89. You can also find it over at B&H [link] too.
Works like a charm and makes the time fly-by - no pun intended.
_____________________________________________________
Hey Everybody,
That's it for me today. I hope you have a great rest of the month and I hope to see you next month in Orlando.
Adios for now, David