Good Morning Everybody!
I'm planning to fire up my blog DigitalProTalk.com again, maybe not on a daily basis but on a weekly at the very least.
Why, you ask? As you know LaDawn and I have been traveling quite extensively for the past few years - heck, on our last trip to Europe just over a month ago I logged 22,231 images!!! The image below was taken after a rainstorm. That's the Stout's Hill Manor House in Uley, England, our home for 10 days – fabulous!
I'd like to share some of these images with you along with my thought processes behind the images, and the technical details as well. So please stay tuned ;~)
_________________________________________________________________
Expiring Tonight! - The BEST BIG DEAL BUNDLE Ever!
Hey Gang, this is the last time you are going to hear me talk about the BIG DEAL BUNDLE [link]. So far, thank to all who picked up the super deal. The BIG DEAL has raised over $20,000 for the three charities it supports - that's like FANTASTIC!
Why not jump on the bandwagon yourself and pick up this fabulous collection of all things photographic and it's Only $99 for $3000 worth of training, plug-ins, brushes, videos, eBooks, etc. from the top trainers in the country right here!.
Remember, the DEAL EXPIRES tonight so don't miss it. Not only do you help three deserving charities, you also get the best collection of photographic resources available anywhere! You've got to check it out right here!
_________________________________________________________________
Expiring In 2 Days - Perfectly Clear's $99 Steal of a Deal Summer Sale!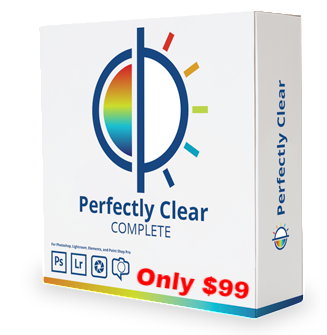 Hey Folks, also if you haven't checked out Perfectly Clear [link] yet (only $99 for two more days), you are in for a BIG surprise when you do! Perfectly Clear has evolved from a quick one-click Image Enhancement tool into a post-production powerhouse for fashion, wedding and portrait photographers everywhere!
When Perfectly Clear was introduced over 5 years ago it was priced at $249 then reduced to $149 and now it's ONLY$99 for two more days! The first version basically fined tuned color and contrast - hey, it was great for a wedding/portrait photographer like myself.
But now with the added functionality of SKIN and EYE enhancement now available at a touch-of-the-button in both Lightroom and Photoshop, it's a no-brainer to pick it up at the rock bottom price - I mean it. PLEASE check it out all the DEMOS right here so you can see how cool this software is. You won't be disappointed!
One Click and

Exposure, Density and Contrast are perfect!

One Click and your subject's Eyes look fabulous!

One Click and your subject's Skin is Hollywood flawless!

Get all the details and demos RIGHT HERE!
____________________________________________________________________________________
Hey Gang, that's it for me today.
Please keep and eye on DigitalProTalk.com over the next few days. I'll have some of my new photos up by the end of the week. Hope to see you soon.
Adios for now,
David